Geen resultaten gevonden voor de filter!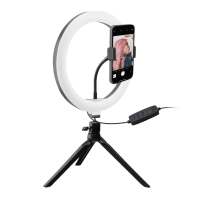 SBS Selfie Ring Light 8 Inches Black
STATIEF MET 20 CM SELFIE RING LICHT Met de SBS 20 cm Selfie Ring Light kun je selfies maken, video-tutorials opnemen of live streamen met de ideale verlichting. Het handige statief is perfect om je Android- of Apple-smartphone op te...