Geen resultaten gevonden voor de filter!
BeHello Screen Cleaner Cleaning Kit Spray and Cloth 35ml Blue
Heb jij ook zo een hekel aan vingerafdrukken op je scherm? Dit is verleden tijd met de BeHello Cleaning Kit. Met de BeHello Screen Cleaning Kit Spray and Cloth kun je eenvoudig vlekken verwijderen. De vloeistof zorgt er voor dat het...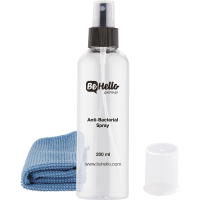 BeHello Cleaning Kit 200 ml and Microfibre Cloth Anti-Bacterial
Met de BeHello Cleaning Kit zorg je ervoor dat jouw scherm binnen no time weer helemaal schoon en glanzend is. De Kit heeft een anti-bacteriële werking en wordt geleverd met en microvezel doekje. Met een inhoud van 200ml is de BeHello...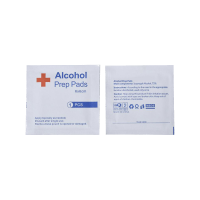 Alcohol Wipes 70-75 procent - 6x6 cm - 100 pcs
Alcohol doekjes 70-75 procent - 100 stuks - 6x6 cm Alcoholdoekjes met 70-75% alcohol voor het veilig schoonmaken van uw smartphone of andere oppervlakten. Zorgt voor het verwijderen van bacteriën, virussen en andere besmettingen zodat je...