Geen resultaten gevonden voor de filter!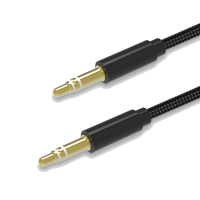 BeHello Audio Cable 3.5mm 1m Braided Black
Deze BeHello Audio Kabel 3.5 mm heeft aan beide zijden een 3,5mm connector en is geschikt voor het verbinden van audioapparatuur. Bijvoorbeeld voor de aux-ingang van je audio installatie en de 3.5mm uitgang van jouw telefoon. Zo kan je...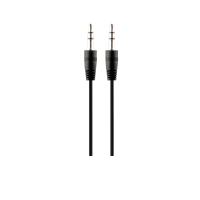 BeHello Audio Cable 3.5mm Black
Dit is de BeHello Audio Kabel. Deze kabel is 0.8 meter lang en 3.5 milimeter dik. Wil je graag je muziek van de smartphone of tablet afspelen of je stereo installatie? Gebruik dan deze BeHello audio kabel. De kabel past perfect in de aux...